Let's Reset: 7 Ways to Maximise Wellbeing Over the Festive Break
We think it's fair to say, in the final month of the remarkable year that has been 2020, that we are really quite weary.  And we are sure you are, too.
Pandemic fatigue is a definite "thing". In the world of higher education specifically, where the pressing need for adopting new methods, processes and technologies as a result of COVID has added additional stress and exhaustion, has there ever been a more desired festive break?
For those that work in higher education, workload has increased by a factor of who knows what and a reset is very much required to enhance physical and emotional wellbeing.  With this in mind, we've collated a few tips that might assist in making the most of your time off this winter.
1. A little prep goes a long way
Let's get this one out of the way first.  You've been juggling and fire fighting for MONTHS at work and you certainly don't want to head back in January to anything stressful. 
We *know* we are likely teaching our granny to suck eggs here, but sometimes stating the obvious provides a timely reminder – if you do a little planning and prioritising before the break, you may just have a smoother time of it when you head back to work.
Write up a to do list and give priority to each task on it; when you map out what needs to be done first, it can help you to get things over the line.  Block out time in your calendar to work on specific tasks, and spread out large pieces of work into more manageable chunks – all scheduled in the calendar, of course 😊.
While there may still be plenty to get through, defined start and end times for pieces of work will help you to feel less overwhelmed.  And knowing that you are prepared should assist with a much needed switch off while you are on leave.
2. Give yourself some space
Speaking of switching off, it can be tricky to achieve that if you have, for example, work email coming to your phone, or a tendency to scroll through LinkedIn during some down time.  Those little notification icons can tempt in even those with the strongest of convictions!
It's really worth while considering removing work email from your devices when you sign off for a break.  And if you manage work social media accounts, or even just follow them from your own personal accounts, it makes sense to temporarily remove or unfollow these accounts when you want a complete reset from your work life.
You can put them back on when you return to work, and not having alerts, notifications or even just noticing something work related in your newsfeeds can make all the difference to your ability to switch off.
If the thought of this makes you uncomfortable in case something goes awry while you are away, consider still doing it, but providing an in-case-of-emergency telephone number or personal email address to your manager or a team member.  But be very, very clear that it is not to be abused – emergencies only.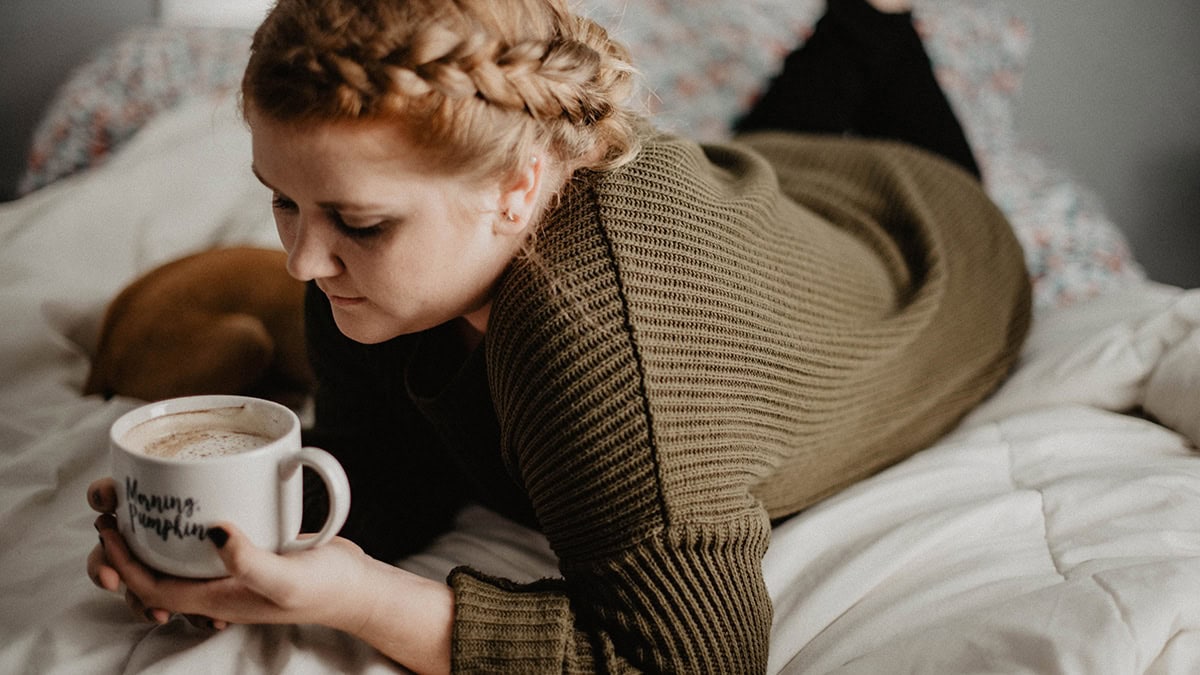 3. Embrace the difference
So, now that you are officially on holiday and you've removed yourself from any accidental involvement in anything work related via email or social media, you'll want to get on with the business of relaxing and enjoying yourself.
While there may be a temporary loosening of COVID restrictions in the UK, allowing up to three households to come together over the Christmas period, not everybody will choose to do this.  And that may make for a very different festive period for some people.
Embrace that difference! Keep plans simple, manage the expectations of your families and friends, start new traditions.  Perhaps grandparents can watch your children opening a present or two online, or maybe your whole clan can meet online for a mince pie and a chat, or you can have virtual festive drinks with some friends.
Whatever you decide to do, don't put pressure on yourself to have a "normal" Christmas.  This is a special year; enjoy the change for what it is and do something different.
4. Change your mental state
Both in the run up to the festivities, and during the break itself, you may find yourself thinking about work, or worrying about the future.  This can feed on itself until you are overwhelmed with concerns or negative thoughts.  To flip yourself out of this loop, you need to change your state of mind.
Note a short list of things you can do that will distract from your worries and provide enjoyment or a sense of purpose, and check your list for an activity to carry out if you're feeling low or anxious.  It could be as simple as picturing your children's happy faces, listening to your favourite song, phoning a friend, going for a walk or cleaning a floor, but the aim is that you will come out the other side of the activity in a more positive frame of mind.
There are lots of good articles, videos and blogs available detailing techniques on changing your state.  We found this one on Medium provided a good overview.
5. Power down and rest up
If you want a true reset over this festive break, don't set yourself onerous tasks around the house or garden – unless DIY truly takes you to your happy place, then you are just piling more pressure upon yourself.
You need to take a moment to breathe and just be.  Rest, relax, enjoy time with loved ones and refresh your mind and body – your mind and body will thank you for it.
Again, there are many fantastic online resources offering tips on how to power down and relax. Mental health coaching company Sanctus recently provided a list of little things that could be done during lockdown to positively impact mental health, but they work at all other times too 😊.  And this article from meditation experts at Headspace gives some great suggestions on how to relax.
6. Do what makes you happy
If ever there was time for doing what makes you happy it's slap bang in the middle of a UK winter!  Add the ongoing pandemic into the mix and it's a definite time for putting some effort in to creating positivity for yourself.
You may have commitments that prevent you from doing what makes you, personally, happy 100% of the time, but you should still try to carve out time for yourself to enjoy the things that give you pleasure.  Reading a book, playing with pets, eating chocolate, learning new things, going for a run; whatever your passions, try to fit in as much as you can while you are away from work.
7. Have yourself a merry little Christmas
Or, if you don't celebrate Christmas, have yourself a merry little winter break.  Will it be different? Yes. Does different have to be bad? Absolutely not!
This will be a year that you will always remember, so round it off with a festive break that will be one to be remembered too.  And if that memory is that you had never had such a relaxing, stress free time over the festive period, all the better!