evasys recently announced a new partnership with myday, a leading student engagement dashboard. myday provides a straightforward process for college and university students to access online assessments and surveys.
A focus point for everything
As a customisable student app that provides a meeting place interface for all student IT systems, myday offers its education partners a one stop shop for students to access all the tools they need to support their learning experience.
Providing students with quick, simple access to resources including timetables, news, results, library apps and social groups, myday also includes push notifications and banner placement to bring important messages out of crowded email inboxes and straight to the student.
Meeting students where they are
When your students are accustomed to heading to one place for everything they need, it makes perfect sense to provide access to exams, tests and quizzes through the same portal.
With myday available to students across all devices, assessment doesn't have to be at a desk, in front of a computer.  evaexam, evasys's digital assessment tool, is optimised for tablets and smartphones, offering the option for students to take an assessment wherever they may be.
And, in the current climate of online and hybrid teaching and learning, making the transition to digital assessment has never been more pertinent. With Proctorio connectivity available as part of the evaexam tool, institutions that utilise myday integrated with evaexam can switch even the most formal of assessments online and remove the need for students to gather together in one room.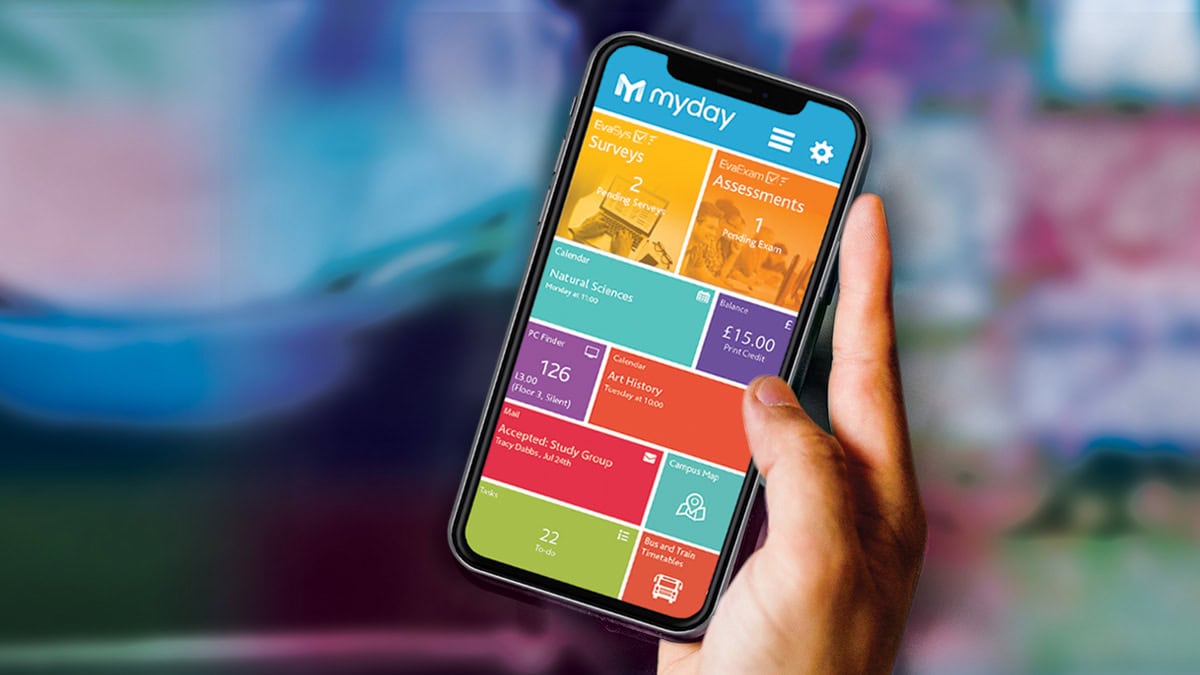 Transforming the setup and management of exams and assessments
Integrating evaexam with myday and getting started with your digital assessment solution is a simple process, and the team from evasys will support you every step of the way.
The myday integration is the work of just a few hours. Our evasys consultants will then work in partnership with the institutional team on the steps needed to get evaexam up and running, including uploading question libraries and syncing with other systems to pull in examinee data.
evaexam supports essay based and multiple choice questions – and a major benefit of the tool is that multiple choice questions are auto-marked on submission of answers, vastly reducing marking time.  Output data is then fed back into all relevant systems, such as a Student Information System.
If you would like further information on integrating evaexam with myday to deliver online exams, tests, and quizzes to your students on any device, please
contact us
.