On Demand Webinar: How to let students know their feedback is heard and acted on
Topic: Improving NSS Results Around Student Voice

Date: This event has passed, it took place on 27 April 2022
With only 51% of students in the most recent National Student Survey results agreeing that it was clear how their course feedback was acted on, sector-wide action is needed to improve results in the critical area of Student Voice.
Presenter Profiles
Hosted by: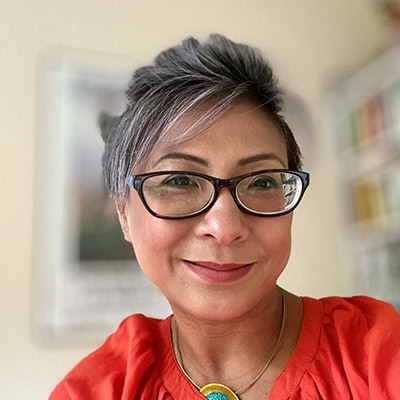 Dr Helena Lim, Head of Opportunities, evasys
Helena has worked in higher education for more than twenty five years, including senior roles at Southampton Solent University and the Higher Education Academy, as well as Honorary Fellowships with University of Liverpool and Aberystwyth University.
Guests:
Dr Harriet Dunbar-Morris
Dean of Learning and Teaching, University of Portsmouth
Harriet has worked in a variety of roles for a number of leading institutions, including the universities of Oxford and Bath. Prior to her current role, she was part of the senior team at the University of Bradford. Harriet is responsible for providing leadership in the enhancement and evaluation of the student experience. She champions the student voice, and facilitates partnership working, ensuring student engagement is central to the University's activities.
Professor Tina Harrison
Assistant Principal Academic Standards and Quality Assurance, University of Edinburgh
Tina joined the University of Edinburgh in 1993 as a lecturer in marketing. She is currently Professor of Financial Services Marketing and Consumption in addition to her role as Assistant Principal, where she plays a prominent role in the development of quality assurance at a national level as a member of the QAA, the sparqs and the SCQF.
Conor Murray-Gauld
Student Engagement Manager, London Metropolitan University
Conor works within the Academic and Quality Development team to drive operational work around student engagement, supporting stakeholders to implement new and best practice approaches to the student experience.
Professor Sean Wellington
Deputy Vice-Chancellor Provost, Middlesex University
In his role as Deputy Vice-Chancellor, Provost, Sean has responsibility for the academic performance, staffing, budgeting and planning of the Faculties. Prior to joining Middlesex University, Sean was Pro Vice-Chancellor and Dean of the Faculty of Technology, Design and Environment, as well as Pro-Vice-Chancellor for Student Experience at Oxford Brookes University.