The Benefits and Value of Module Evaluation

– Dr Helena Lim 
With policy drivers including the June 2011 Higher Education White Paper "Students at the Heart of the System" and the UK Quality Code for Higher Education (2018) firmly stating that student evaluation at module level is a key component in learning enhancement, institutions across the country have systems in place to capture student feedback on module content and teaching.
But are these systems offering the best they can in terms of efficiency, closing the feedback loop and identifying areas of best practice? And what about comparing data on a like for like basis across programmes, schools and the whole institution? If the university isn't using a standardised system across all modules and departments, it's missing some pretty critical tricks.
What is the purpose of module evaluation?
As we all know, the key purpose of module evaluation is to gather information around the design, delivery and assessment of modules. Module evaluation provides student feedback and information on:
The quality of teaching and assessment on the module

Aspects of the design and presentation of the module that have worked well or not worked well, and what can be improved for current and future students

The provision of learning resources and spaces (e.g. library stock, learning technologies, virtual learning environments, etc); and how the module has performed when compared to others.
Module evaluation enables universities to respond to student views and make improvements that should result in a better learning experience for students. This, in turn, can also improve satisfaction rates in national surveys.
What is the best way to carry out module evaluation?
The very best way to conduct module evaluation is in a standardised, digital format that is consistent across all departments.
When differing systems of evaluation are deployed across a university, there is no possibility of comparing like for like data to create an institution-wide picture. Students on different modules have different experiences of evaluation and feedback. More staff spend more time on routine, survey-related processes. Closing the loop consistently isn't possible. And, in some cases, the environmental impact of using paper can be significant.
When harmonising the way each individual module is evaluated across an entire institution and implementing a digital solution you realise powerful benefits:
Consistency: University-wide standardised module evaluation enables a single, robust approach. It provides better and more uniform information from students about their learning experiences and supports a process of continuous improvement.

Granularity: Evaluation at module level enables drill-down to a finer-grained understanding than is possible with programme-level surveys. Surveying 'bottom up' provides a far more robust and granular process than the 'top-down' National Student Survey (NSS).

Comparability: Module evaluation provides the ability to compare aggregated results across departments, and across the university. It also allows benchmarking at both module level and across the university. 

Quality enhancement: Overall, module evaluation data can be a valuable source of quality enhancement information and enables the effective identification of cross institutional issues.

National survey alignment: There is the opportunity to align questions with other surveys in use (e.g. NSS) and educate students on the questions asked and scales used in these surveys. Aligning questions with national surveys also enables the triangulation of data.

Celebrating success: Evaluation results can identify modules and teaching approaches that are well received by students. These successes and positive findings are a celebration of good and outstanding practice and are also potentially examples of good practice for dissemination.

Reward and recognition: Module evaluation can be used as evidence to support promotion applications and other university reward and recognition processes. Some universities are careful in emphasising that module evaluation is not used as a performance management tool.

Reflective practice: Student feedback on modules can be an important part of self-appraisal; an opportunity for individual tutors and lecturers to reflect on and rethink their pedagogical practice.

Free text analysis: The inclusion of open questions can yield rich qualitative data about student module experiences and provide common themes on areas of both strengths and weaknesses.

Highlighting areas for improvement: Module evaluation identifies modules and teaching that are not meeting student expectations and are therefore in need of further investigation and improvement. Sharing module evaluation results with line/senior managers ensures that the feedback for each module is actively addressed, for instance, in an action plan or as part of annual programme monitoring.

Closing the loop: Module evaluation provides the opportunity to publish aggregated evaluation outcomes using a 'you said, we did' approach to students. This improves students' perception that their voice is being heard and can create a very powerful mechanism to improve student engagement – and overall help improve NSS outcomes, particularly "Student Voice" responses.

Learning analytics: In recent years, universities have increasingly been capturing learning analytics data to understand student engagement, retention and achievement. Developments in learning analytics makes it possible to integrate data from different systems, including module evaluation where indicators provide context to individual student sentiment.
Module evaluation is now regarded across the higher education sector as an integral part of a university's quality assurance system and contributes to the public accountability of higher education. It is a key way for universities to obtain student feedback on their module learning experience and continually monitor and enhance the quality of its provision. It is also a key way of strengthening the student voice around earning experiences and supporting student engagement and retention.
Policy Drivers
The June 2011 Higher Education White Paper 'Students at the Heart of the System' set out the Government's expectation that student evaluation at module level be used in an 'open and transparent' way to inform 'a continuous process of improving teaching quality':
allowing students and lecturers within a university to see this feedback at an individual module level will help students to choose the best course for them and to drive an improvement in the quality of teaching.
[BIS (2011)]
The UK Quality Code for Higher Education (2018) includes this underlying practice for all higher education providers:
The provider engages students individually and collectively in the development, assurance and enhancement of the quality of their educational experience.
Additionally, the Quality Code contains the following advice and guidance:
Providers agree strategic principles for monitoring and evaluation to ensure processes are applied systematically and operated consistently.
Providers normalise monitoring and evaluation as well as undertaking routine formal activities.
Providers evaluate, analyse and use the information generated from monitoring to learn and improve.
Student engagement through partnership working is integral to the culture of higher education, however and wherever provision is delivered – student engagement is led strategically, but widely owned.
Higher education providers, in partnership with their student body, define, promote, monitor and evaluate the range of opportunities to enable all students to engage in quality assurance and enhancement processes.
Effective student engagement supports enhancements, innovation and transformation in the community within and outside the provider, driving improvements to the experience of students.
Providers work in partnership with the student body to close the feedback loop.
[QAA (2018)]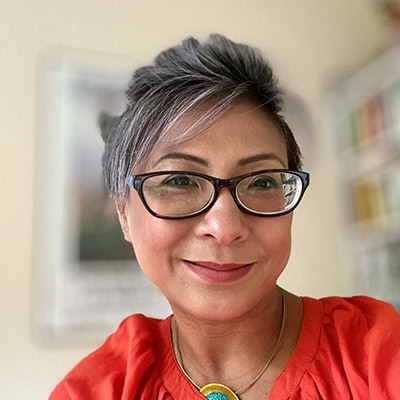 Teaching and Learning Specialist Dr Helen Lim – Head of Opportunities, evasys.
With more than twenty-five years of experience working in UK higher education, Helena has held senior roles at Southampton Solent University and the Higher Education Academy (now Advance HE), and is the founder of the UK and Ireland Higher Education Institutional Research (HEIR) Network.  She held Honorary Fellowships with University of Liverpool and Aberystwyth University, and has lectured at University of Bath, Southampton Solent University and the Open University.