evasys Supports the AdvanceHE Teaching and Learning Conference 2021
evasys is thrilled to support the upcoming Teaching and Learning Conference, organised by AdvanceHE and attracting delegates from the UK and overseas.
Taking place over three days between 6th and 8th July 2021, the overarching theme of the conference is Teaching in the Spotlight: What is the Future for HE Curricula?
The impact of the pandemic on teaching and learning
As outlined in the conference's event page, there have been some high-impact consequences on teaching and learning as a result of the pandemic:
A rapid shift to fully virtual teaching in early 2020

A change in perceived value for students now compared to pre-pandemic

An impact on required physical elements of a course, ie, fieldwork or lab sessions

A hurried change in assessment methods and engagement strategies

A challenge to how the curriculum supports equality, inclusion and diversity in a virtual world
These consequences lead to an ongoing discussion around the future for HE curricula, digital delivery, course content and workforce skills within the sector – all of which are topics for discussion at the conference.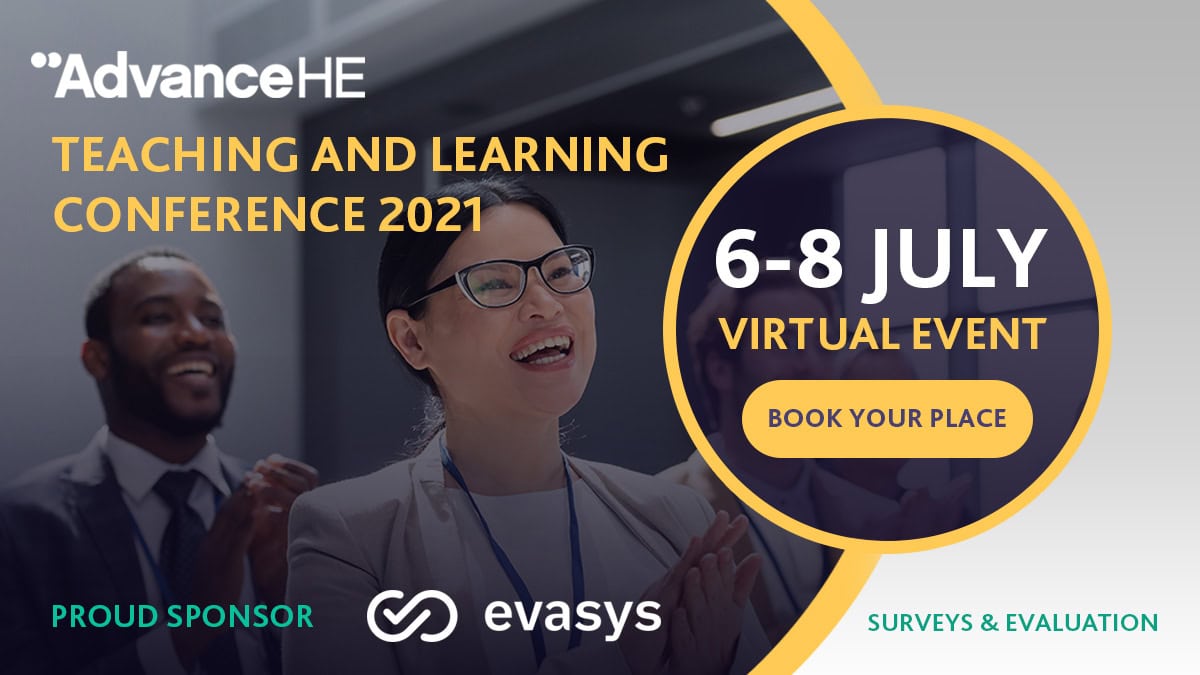 Aims of the Teaching and Learning Conference
Under the banner theme of Teaching in the Spotlight: What is the Future for HE Curricula, the conference aims to:
Create space for delegates to engage in creative thinking around teaching and learning with a view to continuous curriculum enhancement and innovation

Increase knowledge and confidence of delegates to continue to develop and improve their teaching practice and have a positive impact on the success of their students

Engage with leaders and influencers from across the HE sector who share a passion for teaching and learning that increases student success

Examine how curriculum design can positively advance inclusion and equality
evasys is delighted to support the AdvanceHE Teaching and Learning Conference; Dr Helena Lim and Gunilla Blideskog will be on hand throughout to chat to delegates about how centralising and digitising surveys and evaluation can offer actionable insights that enhance teaching and learning.
If you would like to know more about evasys survey and evaluation software, please get in touch.