The Bigger Picture of Robust Module Evaluation
It's pretty clear why it's important for colleges and universities to have robust module evaluation in place – feedback from students on teaching, learning, wellbeing and overall course satisfaction has never been more important.  But how does module evaluation fit into the bigger picture in further and higher education?
Meet students where they are
When we talk about "robust" module evaluation, we don't mean a piece of paper handed out at the end of a module that may or may not be completed, returned, read, actioned or filed.  A truly robust module evaluation solution is a digital one, accessible through multiple routes and with a process and set up designed to encourage participation from students, lecturers and the wider institution from the get-go.
A software solution that is device agnostic and integrated with key business systems allows students to interact on the device, platform or tool that they are most familiar with, driving up response rates and offering flexibility around timing for survey completion. A timely survey reminder delivered through a student app on a mobile device just before a lunch break ends, for example, might just be the right prompt, at the right time, to get that all-important feedback from the student.
Bigger picture: the higher the response, the richer the data set, the better the insights into overall module satisfaction
Aggregate reporting for an institution-wide view
As you would expect with a digital module evaluation solution, all data collected is stored in perpetuity, unless, of course, you choose to delete it.  All of this rich data is then available to compare and contrast in myriad different ways.
Whether you want to compare module results across different year groups, collate all module data to get a picture across an entire programme in one particular year, review course results in different subjects or understand how all students within an institution feel about the modules they have taken, a robust evaluation tool will allow you to splice and dice data to aggregate results across a module, programme, course, year group, student contextual data, or the institution as a whole.
Bigger picture: develop a detailed understanding of student sentiment across every aspect of teaching learning throughout the entire institution
Reflect, respond and make informed decisions
A key objective is to let students know that their feedback has been received, reviewed and acted upon.  And even if the institution can't take the desired action of a student, or a group of students, immediately, it still makes a substantial difference to students when they understand that their views or requests have been listened to and discussed. 
An explanation of why issues can't be resolved in the short term also goes a long way in enriching the relationship between student and institution.  Closing the student feedback loop is a critical component when it comes to student engagement and success.  You can read more on closing the loop in this topic-specific evasys blog.
When you consistently use your module evaluation tool, all those student viewpoints make for an extremely valuable data set that can be aggregated at Department/School/Faculty/University level to help inform timely decisions for improvement and enhancement.  Quantitative responses provide insight into common themes and qualitative responses from open questions provide the ability for sentiment analysis to get to the root of issues and challenges. 
Creating this overall picture of student evaluation data provides actionable insights to enhance teaching and learning at module, course and institution level. A timely intervention in response to common themes or challenges can be the pivot point between student retention and attrition.
Bigger picture: hear and respond to the student voice using a defined process to make timely interventions that boost student engagement and success
Enhance quality assurance to aid external review
Recently, evasys client University of St Andrews, was commended for its achievements in areas such as diversity and inclusion, student wellbeing and responsiveness to the student voice in the Enhancement-led Institutional Review (ELIR) report published by The Quality Assurance Agency for Higher Education for Scotland (QAA).
In the report, the University is applauded for having an effective approach to the use of data to inform its reflection, decision-making and enhancement processes.  As the University has a robust, digital module evaluation solution in place, a significant amount of data stems from the student feedback collected.
Student evaluation of modules is undertaken through structured questionnaires containing a standard set of questions and augmented by additional, school-specific questions that enable the University to gather information and respond to topical issues and areas for enhancement.  Module-level reports are available to module co-ordinators, with individual and generic feedback available to lecturers.  The results of the module evaluations are analysed at school, faculty and university levels, with formal and informal feedback provided to schools and members of staff, and Directors of Teaching receiving detailed, comparative reports.  Each School then provides feedback to students on issues raised through the module evaluation questionnaires.
Module evaluation data feeds into the University's academic monitoring process, where schools reflect on learning and teaching provision as well as disseminate good practice, identify university -wide themes and pinpoint areas where intervention may be required.  This process is evidence based, utilising the data gathered from student surveys and module evaluation questionnaires provided by the evasys survey platform, as well as data from external examiners.
Overall, University of St Andrews' use of the evasys survey platform for module evaluation has been a contributing factor in the institution's commendations for responsiveness to student voice, enabling students to partake in decision making in matters affecting them, providing an excellent overall learning experience and prioritising student wellbeing.
Bigger picture: digitising the process of gathering student feedback, analysing the data and acting on the outcomes drives quality improvements that aid results of external review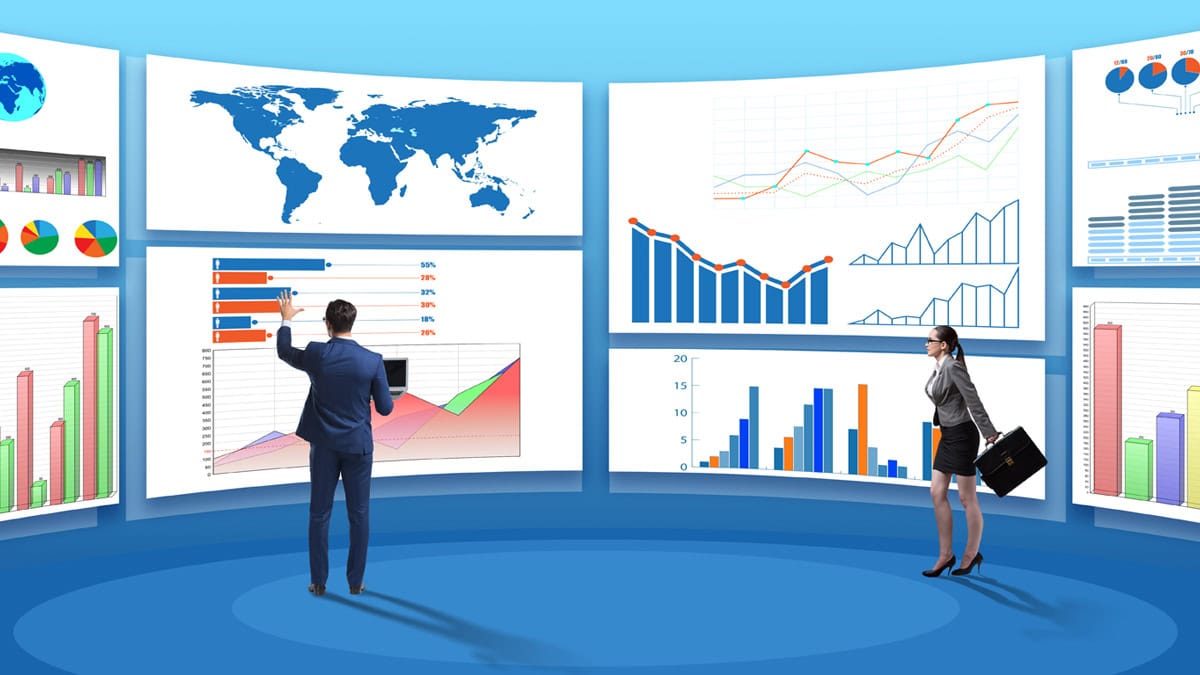 In summary, having a robust module evaluation process provides so much more than an understanding of the merits or challenges or a particular module. In addition to improving the student experience by seeking, acknowledging and actioning student feedback, the simple principle of having a defined, digital process for module evaluation provides benefits that help to outline overall strategy and aid external review.
And through aggregation of data across courses, schools and the entire university you achieve a comprehensive perspective that can facilitate institution-wide enhancements and ensure that student wellbeing and success remain the key priority.
evasys is the leading provider of survey and evaluation software for UK further and higher education institutions. To understand more about how our solution can benefit your institution, or to schedule a demo, please contact us.